New year, new you. January is the perfect time to reset body and mind, and kick off 2023 feeling rested and reinvigorated. To help you achieve a sense of well-being, we've lined up a wide range of exclusive Centurion Member benefits throughout Switzerland, from our ever-expanding spa program and spa hotel offers – available until March 31 2023 – to an exclusive La Prairie launch and inspirational talks with Dr Orna Guralnik and Whoopi Goldberg as part of our Centurion Living program.

As always, follow the links to your Travel & Lifestyle services, or contact us directly, to find out more.
Maison La Prairie Zurich store opening
Tracing back to its pioneering clinic in Montreux, Laboratoires La Prairie represents state-of-the-art anti-aging skincare. Based on more than 35 years of research expertise, the exclusive patented cellular complex products harness the potency of Swiss caviar ingredients and continuously set new benchmarks in terms of innovation, luxury, and effectiveness. A range of rejuvenating treatments is also available at select La Prairie hotel spas in Switzerland and abroad, at locations such as Park Hotel Vitznau, The Dolder Grand in Zurich, Le Bristol Paris, and The Ritz-Carlton New York.

Exclusively for Centurion Members: Join us at one of several exclusive events at the brand-new Maison La Prairie in Zurich when it opens just off Bahnhofstrasse this spring. Attending guests will be gifted an The Art of Beauty treatment voucher, to be used in the store's luxurious treatment cabin at a time of your convenience (subject to availability). Register your interest below to be kept informed of dates and further details – please note that guest numbers are limited and will be allocated on a first-come, first-served basis.
CENTURION SPA PROGRAM
Our spa program features some of Switzerland's top wellness resorts, offering a range of fantastic benefits exclusively for Centurion Members. Below is a taster of what to expect – for further well-being highlights, such as extended hours in The Dolder Grand's spa suite in Zurich, and special day spa access at Waldhaus Flims, check your Travel & Lifestyle services.
Grand Resort Bad Ragaz
Whether you want to float in the historical 19th-century Helena Bath, swim laps in the Sports Bath, warm up in the sprawling sauna complex, or dip into the thermal baths of the Tamina Therme – an impressive architectural feat – Grand Resort Bad Ragaz combines traditional thermal water culture with a range of contemporary facilities.

Exclusively for Centurion Members: For only CHF 275 per person, plus 50% off for your partner or friend, you'll receive access to the Thermal Spa and Tamina Therme; a choice of a 50-minute aroma massage or 60-minute purifying facial; and a three-course set menu lunch or dinner at the Michelin-starred restaurant verve by sven.
The Woodward, Geneva
The hotel's expansive Guerlain Spa features Geneva's longest indoor pool (21m), a state-of-the-art gym, two saunas, two steam rooms, two Swedish baths, and a hot tub, as well as exclusive treatments by Guerlain across six wellness suites.

Exclusively for Centurion Members: Gain exclusive access to the day spa facilities, which are usually only available to hotel guests, by booking a treatment to the minimum value of CHF 350 per person (usually CHF 600), plus a one-hour coaching session with a private trainer worth CHF 150 per person.
Bürgenstock Resort, Lake Lucerne
Bürgenstock's Alpine Spa captivates with scenic lakeside views from its heated outdoor infinity pool, four glass-fronted saunas, and various plunge and saline pools. Other facilities include an alpine steam bath, gym, hair spa, and treatments by the likes of Barbara Sturm and Biologique Recherche.

Exclusively for Centurion Members: Book the Alpine Spa Indulgence package and receive full-day spa access for CHF 270 instead of CHF 370 per person on weekdays, and for CHF 330 instead of CHF 430 on weekends; as well as CHF 100 spa credit to use on the day.
CENTURION STAY
CERVO Mountain Resort, Zermatt
This Design Hotel's sustainable spaces feature a tasteful contemporary interpretation of traditional alpine design. The Mountain Ashram Spa focuses on healing body and mind through practices from around the world, including yoga, meditation, and holistic treatments. Try the Mountain Ashram flow, inspired by Japanese onsen, Butanese hot stone baths, and Northern European saunas.

Exclusively for Centurion Members: Book through us to gain spa access and take advantage of USD 100 dining credit per room per stay, daily breakfast, and, subject to availability, early check-in/late checkout and an upgrade on arrival.
Brenners Park-Hotel & Spa, Baden-Baden
Brenners dedicates an entire villa to the world of spa and well-being, comprising a 500sq m sauna, indoor swimming pool, plunge pool, and private gym. To really immerse yourself, book one of the special digital detox rooms, where you can disconnect from electronics and Wi-Fi at the touch of a button, and join one of the spa's detox, preventative healthcare, and integrative medicine programs.

Exclusively for Centurion Members: Stay a minimum of two nights to be treated to USD 200 spa credit per room per stay instead of USD 100, a complimentary 45-minute body analysis and consultation valued at USD 150 per person, and a healthy surprise at Villa Stéphanie Spa & Wellbeing spa; plus, Fine Hotels + Resorts benefits.
CENTURION LIVING
Centurion Living is a program of exclusive global events designed to celebrate the transformative power of art and culture, and to pay homage to the unmitigated joy of discovery. In 2023, we're teaming up with two successful women, Dr Orna Guralnik and actor Whoopi Goldberg – contact us today to secure your exclusive complimentary tickets to what are set to be sell-out events.
Introduction to psychoanalysis with Dr Orna Guralnik
If you're new to the fascinating, intangible subject of psychoanalysis, then this is your chance to learn more. Jump into the magnificently messy minds of our human species with this workshop led by leading clinical psychologist and psychoanalyst Dr Orna Guralnik – exclusively for Centurion Members. Secure tickets to her events in Europe, the US, and South-East Asia from April to November 2023 – click below for dates and how to book.

Introduction to self-love with Whoopi Goldberg

Growing up in humble circumstances, actor Whoopi Goldberg has overcome many challenges to become the only black woman to win a coveted EGOT – Emmy, Grammy, Oscar, and Tony – award without ever losing sight of herself. We're delighted to welcome her in leading a talk that, we hope, will prompt you to embrace your inner self. Click below to book your tickets for this enlightening chat, taking place in New York City on June 16 and 17, 2023.
Discover inspiring articles and additional special offers for the above and other destinations in your online services.
As a Centurion Member, you can enjoy personalized service and many exceptional benefits. Centurion Travel & Lifestyle Service takes care of all the organizational details for your upcoming trip and is available to provide you with the latest tips. If you would like more information about the offers above or would like to make a booking, please contact Centurion Travel & Lifestyle Service on 00800 80 600 600 (+41 44 659 63 70 from abroad).
Yours sincerely,

Centurion Travel & Lifestyle Service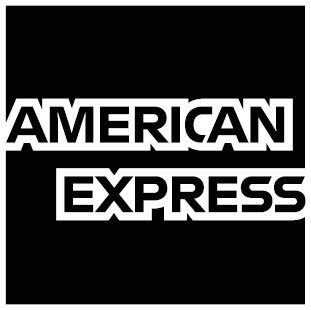 American Express cards, issued in Switzerland by Swisscard AECS GmbH. Centurion Service (

With regard to the offers and services provided by third parties described in this newsletter (e.g. hotels, restaurants), their respective applicable terms and conditions apply. The Issuer does not accept any responsibility for these offers and services provided by third parties and disclaims any liability. All the offers, services and prices listed refer to the time this newsletter was issued, generally only have limited availability and can be subject to changes at any time.

You have received this message because you have given us your consent for electronic communication of information about the client relationship and promotional material for the product as well as information about the card relationship. You are registered with us under the following address:

If you no longer wish to be contacted relating to Centurion Travel & Lifestyle Service please
) is provided by Swisscard AECS GmbH (the "Issuer") who is represented by Ten Lifestyle Management Switzerland GmbH with regard to the Travel & Lifestyle Service. The terms and conditions for Travel & Lifestyle Services apply at